Gold Room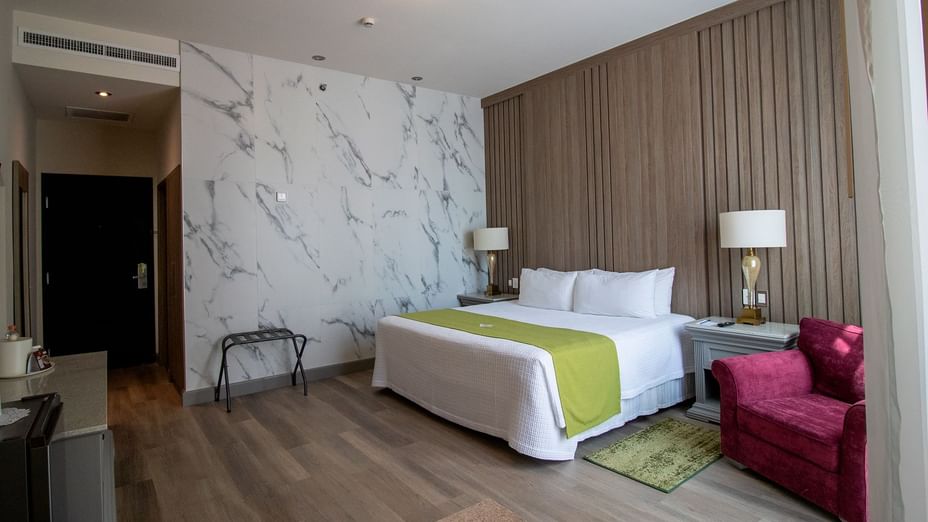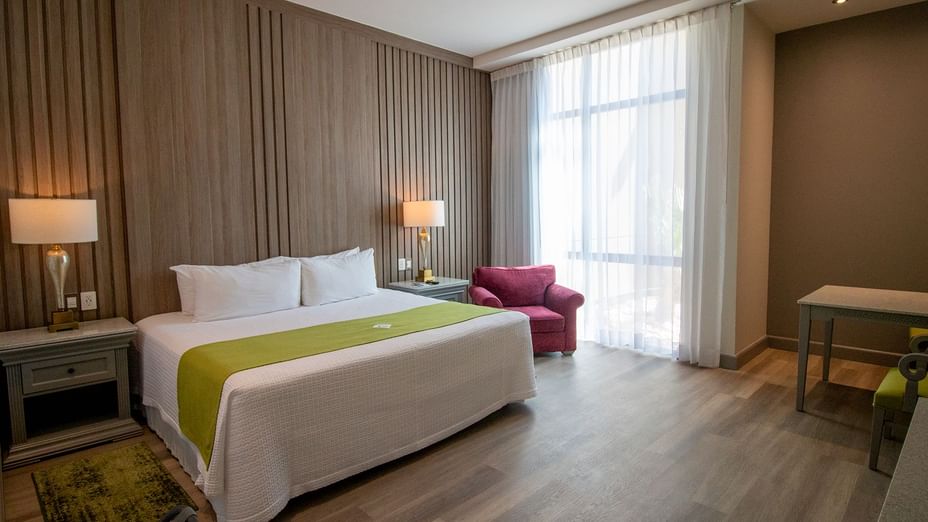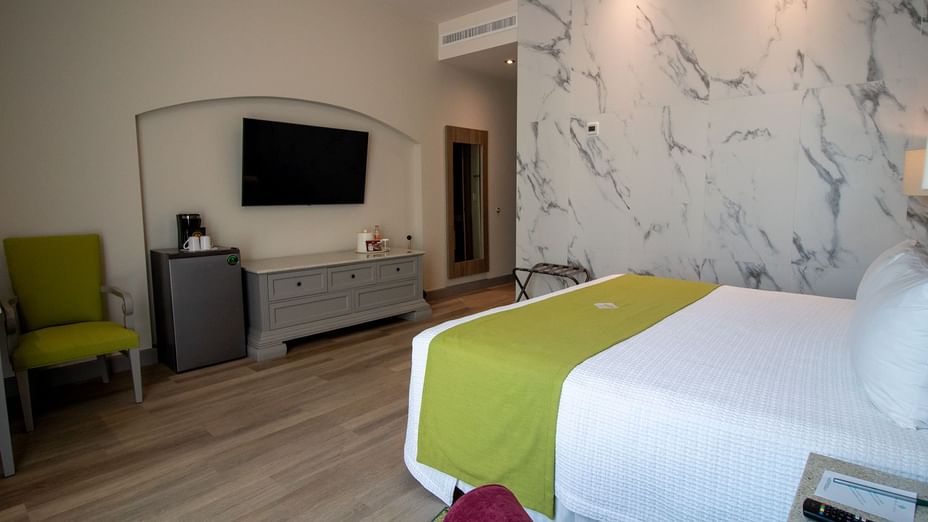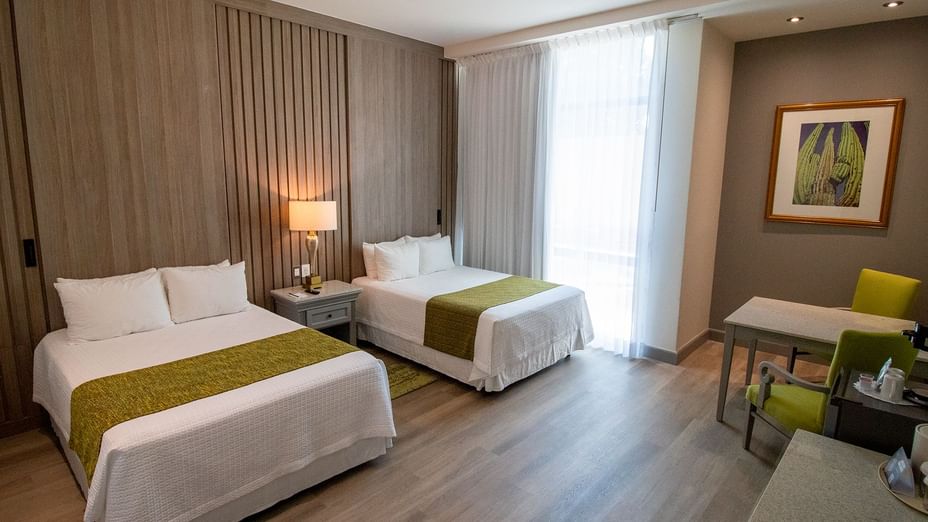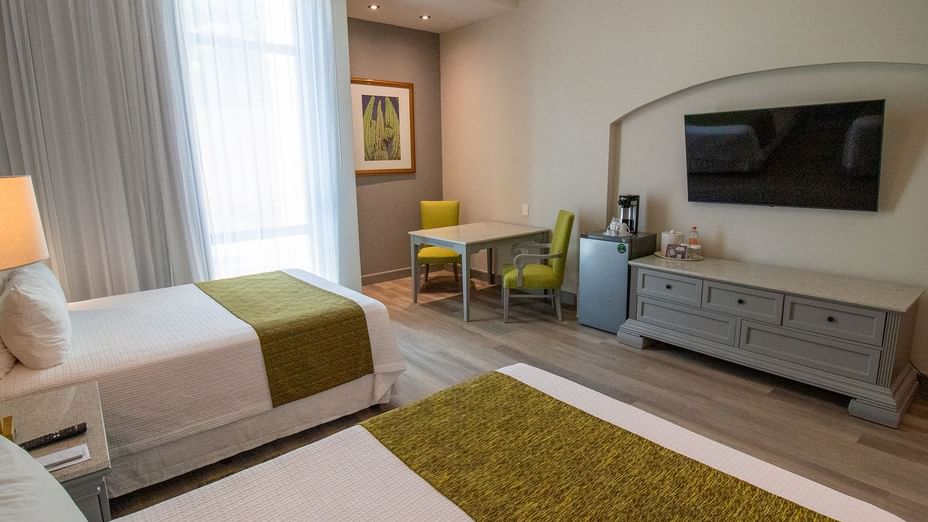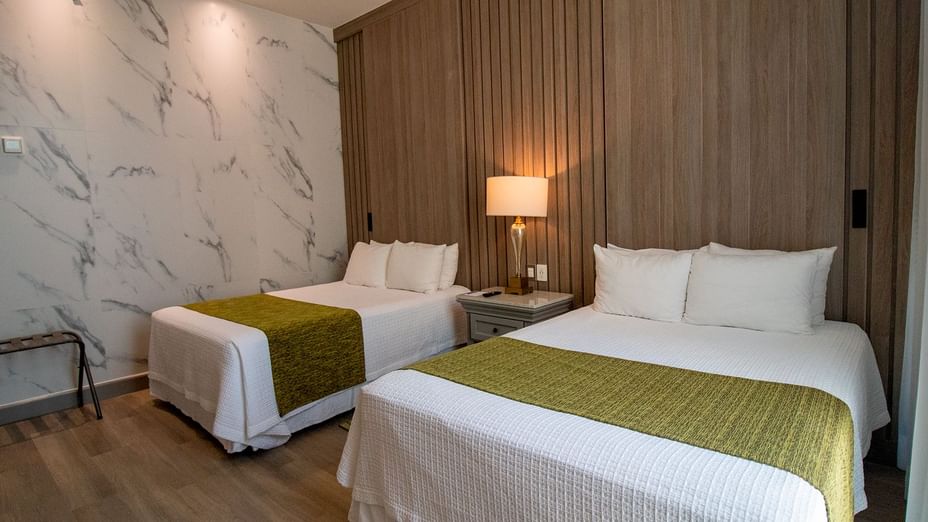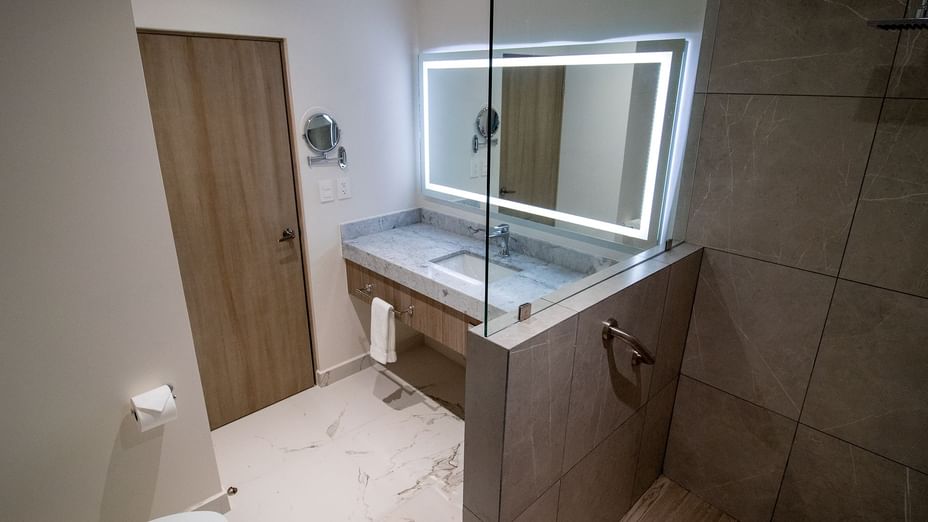 Our Gold room has an ample space (365.9 ft2) and it's equipped with our special area for executive work, wireless high-speed internet, electric shoe shiner, coffee maker, AC and 55" Smart Tv with streaming applications.
Aside of this, it has a modern and spacious bathroom with led light mirror, hair dryer, vanity mirror, rain shower and a great space in its washbasin.
It's the ideal space for a comfortable and exclusive stay. The best quality for your rest!
Size: 365.9 ft²